Hello much neglected blog. Remember me? Hopefully, with Tax Season over, I'll have some more time to spend designing. I'm keeping my fingers crossed.
I've got a new kit in stores,
Carrot Colors
:
I seem to be starting this new tradition with my roommate, where every year, just around Easter, I have this same conversation with her. "We should start a garden, grow our own food," I say. To which she replies, with various degrees of laughter, "I can't even trust you with potted plants, now you want to start digging holes in our yard?" And while she is probably absolutely right, this probably won't stop me from asking again next year. So here's to all of you with the talent and patience to grow things. Or maybe, like me, you just like the color of carrots :D
17 Papers (12 patterns and 5 solids)
57 Elements - 6 Flowers, 5 journaling cards, 5 vegetables (3 carrots, peas, squash), 4 gardening tools, 3 bottle caps, 3 buttons, 3 brads, 3 frames, 3 labels, 3 ribbons, 3 seed packets, 2 pieces of tape, 1 banner, 1 bow, 1 bunny, 1 butterfly, 1 doily, 1 fence, 1 piece of grass, 1 leaf, 1 pot, 1 sign, 1 scatter, 1 splatter, 1 tree
Check out the matching
freebie cluster frame
too!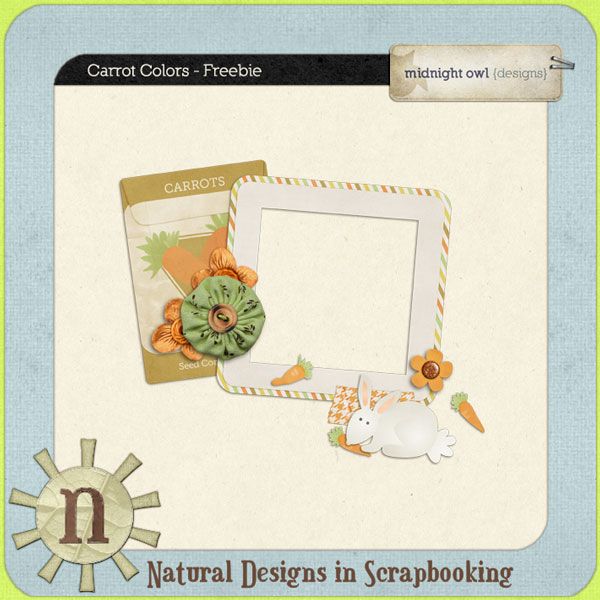 ADSR7 is coming soon! So start looking for partners :D